The fascinating multi-talent wood and Mayr-Melnhof have belonged together for more than 170 years. Around 2,100 employees at ten locations in Austria, Germany, the Czech Republic, Sweden and Russia passionately work and process the valuable raw material into timeless and modern wood products. The future is today: We think about the next generations and act sustainably.
Sustainable sources & certified quality

Your satisfaction and your quality requirements are our benchmark. Mayr-Melnhof Holz has more than 170 years of experience with wood as a raw material, which we source exclusively from sustainably managed forests. Our reliability and product quality are founded on secure sources of supply, on continuous traceability of the origin of the raw material, on a transparent system of quality assurance governing our products, and on the continuous optimization of our technical processes.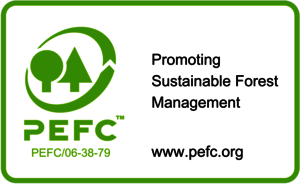 Secure availability of goods & short delivery times

Nobody wants to wait long for their goods. Our six high-performance sawmills in Leoben (AT), Paskov (CZ), Insjön (SW), Blyberg (SW), Mora (SW) and Efimovskij (RU) are located in the center of densely-forested regions with good log availability and can thus ensure the supply of our sawmills and wood processing plants. Well-stocked warehouses at all locations ensure constant supply availability and short delivery times. The high turnover of goods ensures products of lasting value from Mayr-Melnhof Holz.

Worldwide distribution network & expert advice

Proximity to you is important to us. The international sales team at Mayr-Melnhof Holz is made up of experts in a wide range of timber construction solutions using the entire product range from sawn timber to cross-laminated timber. We work closely with about 50 sales partners around the world.